九溪古寺始建于唐贞观八年(公元634年),由开国元勋尉迟恭监建,原名九峰寺,因右侧有一泓溪水,九曲回环,绕寺流入金井河,后改名"九溪寺",距今已有千年历史。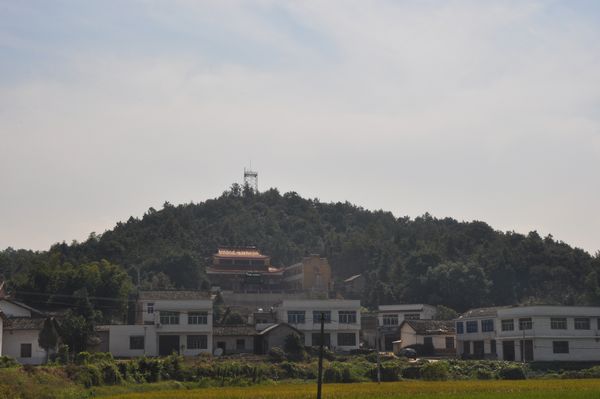 古刹虽历史悠久,声名远扬,但时过境迁,几经兴废,古刹在战火中几乎被夷为平地。后因金井河改道,致使古刹彻底被毁,难以复原。古刹虽已不复存在,但当地善男信女感怀九溪古寺的辉煌历史,不断有重建古刹的呼声。1984年,当地信士因陋就简在原寺后山建平房一间,立观音佛像,朝拜者络绎不绝。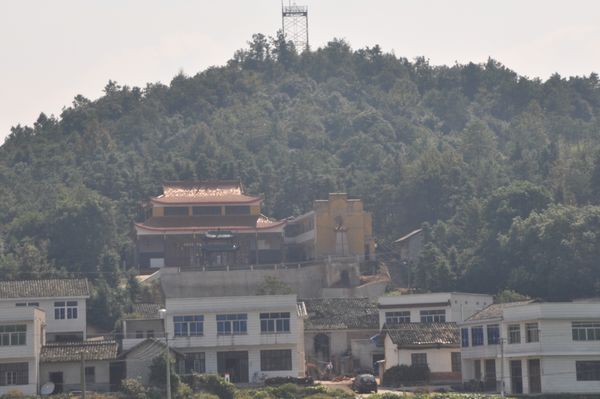 2003年,当地18名信士共同筹建观音殿,并请著名金石书画家李立题写"观音阁"。2006年,经湖南省宗教局批准,九溪寺确定为"宗教活动场所",正式对信教群开放。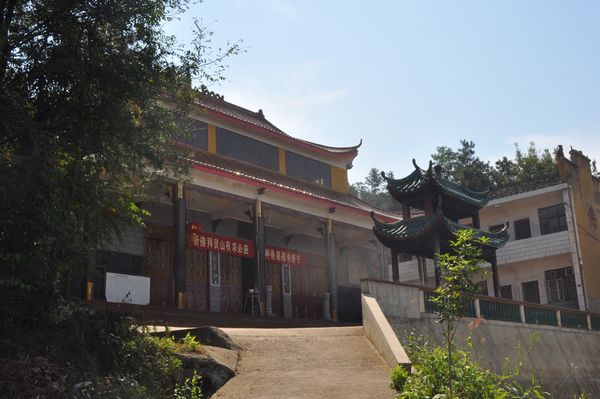 2010年10月,在长沙县佛教协会的推荐下,礼请湖南省佛教协会办公室副主任、湖南佛学院讲师通振法师主持寺院的日常工作。应广大信教群众需求,2011年通振法师发心重建九溪古寺,并礼请中国佛教协会副会长、湖南省佛教协会会长圣辉大和尚为九溪古寺题写寺名。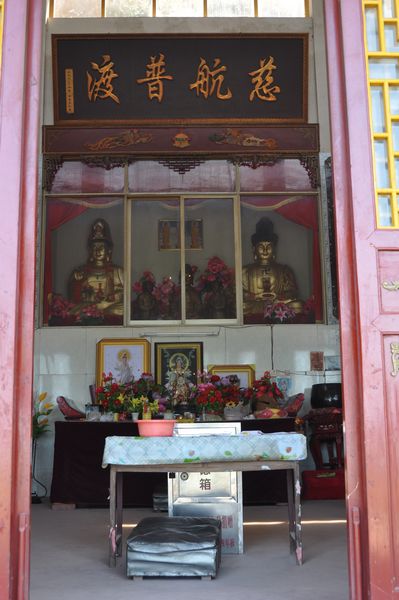 Ancient monastery of thousand years-Origin from rebuild JIUXI Temple (the nine streams temple)
Jiuxi Temple founded as early as Tangzhenguan eight years (AD 634 years, The Tang Dynasty), supervison and construction by the founding hero Chigong Wei. The originally name called Jiuxi temple(nine mountain peaks temple). Famous as a temple, Jiuxi Temple has a history that can be traced back to over thousand years ago . On the right side is a crystal-clear lake sweeps round the temple, then disembogues to the Jinjing River, hence the name the Jiuxi Temple.
With time changing, temple vicissitude time and again, although the ancient monestery has a long historical standing and enjoy a widespread reputation , the war razed the building to the ground.
The temple was destroyed totally and was damaged beyond hope of rebuilt due to Jinjing River diverted.
Although the temple no longer existed, reflections from the glorious history of Jiuxi Temple, strong voices calling from all the local good man and good woman for rebuild Jiuxi Temple continuously.
Year 1984, local pilgrims built a humble room in the back hill under improvised and primitive situation. Since the Bodhisattva Avalokitesvara-Guanyin statues set up, a continuous stream of visitors came to worship.
Year 2003, eighteen local pilgrims prepared to construct The Hall of Avalokitesvara Buddhisatva-Guanyin Dian together, and the world-famous calligraphy and painting artist Mr, Li li inscribed "Bodhisattva Avalokitesvara Pavilion-Guanyin Ge".
Approved by the Hunan Provincial Bureau of Religious Affairs of year 2006, Jiuxi Temple determined as site for religious activities, opened officially to the public.
In October 2010, on the recommendation of the Buddhist Association of Changsha County, Master Tongzhen(the deputy director of the Buddhist association of Hunan Province, Lecturer of Hunan Buddhist Institute) is in charge of Temple's daily work.
According to the demand of massive believers, Master Tongzhen hold the mind of the Buddha and the motivation to rebuild Jiuxi Temple. The Vice-President of the Buddhist Association of China, the President of the Buddhist Association of Hunan Province-Bhadanta